Hey guys! Dan here with Billet Proof
Designs and today on Billet Proof Bikes we're gonna go over my 1978 CX 500. So, we decided to do this new video
segment called Billet Proof Bikes because every time we go to an event or post
some pictures from a ride people would ask us questions about our
bikes and we figured why not put together a series of videos about not
only Billet Proof and its employees but their bikes. So not only the bike itself
but the build and maybe the backstory to it. So this is the first segment, my name
is Dan, I've been with Billet Proof since day one. Damian reached out to me years ago with this idea and i obviously fell in love with it
and you know in the beginning we were working out of his house, the office
was in his guest room, the warehouse and shipping and receiving was the shed in
the backyard, the machine shop was in the garage, and we operated like that for
years until we eventually moved to another shop, hired another guy, worked
there for a couple years and then moved to our current shop and hired another
guy.
So we're still a small company but you know it's been really exciting to
kind of watch the company grow throughout the years and become what it
is today. I really got into riding because of Billet Proof. I was always into
cars and my dad rode motorcycles, he had hot rods and I was always, you know, working on something, creating something, drawing but when I started here we would
go to events and I would see all these wild bikes that guys were
making and you know customers bikes that we would make parts for and I just thought
alright, I need to build my own bike.
So I actually found this bike for about $900 and it was barely running so basically rebuilt the carbs,
put a new battery in it, plugs and wires you know got it running right and Damian
and I went on a trip we went to Northwestern PA, it was about
700 miles over the course of like two and a half days which I'm sure that's
not a lot to most of you riders out there but for me it was my first ride,
my first real ride. I had about 40 miles under my belt prior to that so I was really able to learn a lot about myself as a rider, a
lot about the bike, what I liked about it what I didn't like about it, what I want
to change, how I was going to change it, so that when I got back I just started
drawing and just started coming up with ideas and kind of piecing the bike
together in my mind and then actually I had to buy a shed and some more tools.
You know I had standard tools but nothing for metal fabrication or
anything like that so once I was up and running I started kind of cutting it up
and getting started on it so I'll start from the front and work my way back.
The front end is from an 'O6 six CBR1000RR.
It's pretty stock. Really the main things
I did was I made lower headlight mounts I'm sorry headlight mounts that would
bolt to the lower triple clamp because I couldn't use the fork clamp-style
because I didn't have enough room with the tank the clamps would actually get
in the way. The other thing was I didn't want to use the CBR wheel I wanted to
keep the stock CX wheels which for all you purists out there I'm sure you
realize that these are not the stock '78 CX500 wheels these are actually the
later model wheels. The rear wheel is actually the larger 18 inch wheel from
the European models. I actually kept an eye out for one of those for like six
months on eBay and when it popped up I just jumped on it I didn't care what the
price was it was actually a pretty good deal though. So in order to retain the
stock CX wheels but run the CBR front end with the ridiculously overkill 330
millimeter Ducati EBC rotors basically had to make caliper spacers to be able
to fit around the rotors, wheel spacers to center the wheel, and then
rotor adapters that would allow me to bolt those rotors to the CX wheels but
also space them out for the calipers.
That pretty much sums up the
front end it's a pretty easy bolt on as far as you know just getting the right
steering stem bearings and what not. Moving over this is the stock tank,
I just DA'd it, and I actually hand-sanded this stripe in the tank it actually
goes all the way back to the rear cowl of the bike just to give it a little bit
of contrast but nothing too flashy. As you can see the tank is raised up so
once I cut the subframe I cut the welds where the subframe welds to the back
bone of the bike; lifted that up, re-tacked it.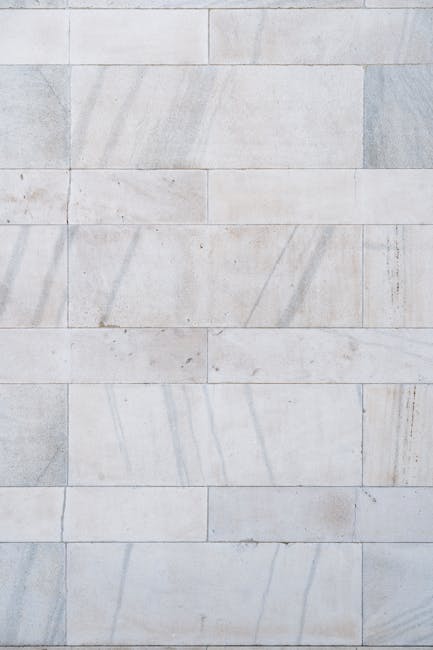 The subframe I just I made a subframe
out of PVC pipe first and then bent everything, coped it all,
got it all clamped up and then Damian worked his magic with the welder. I don't
weld yet so he took care of that for me. Most of the electronics are under the
seat and just some custom electronics box that I made to fit under the seat.
I've got the Billet Proof tag mount here the Cafe Experes tag mount.
The seat I
actually I was in a hurry when I was finishing up the bike so I made the seat
actually out of gaff tape. It took a ridiculous amount of time to do it and
it actually looked pretty cool for a bit and then obviously it started
to get weathered. So I made a seat pan and sent it out I basically told him
I want it to look like the tape seat but with leather and then that was it. I just
made the leather straps for it so I could wrap it around the subframe and
bolt it to the bike. I like the mono shock I know it's been
done a thousand times especially in the CXs. I like the look of it. I just made I
just made all the brackets and everything by hand. Cut it on a bandsaw,
ground them down, and tacked everything together with a Harbor
Freight welder and then brought it into the shop again, had Damian finish weld
everything. Mac two into-one exhaust that I wrapped and cut up, a
cheap muffler that I also cut up and sleeve to work with this exhaust made a
exhaust clamp.
The tool bag was a bag I found it was just a wax canvas bag that
I really liked that would accept the tools that I needed for this bike which
was not many. I just made a mount and again the leather straps bolted to
the side of the bike and other than that I updated the charging system to MOSFET
with Ignitech ignition. I actually tried to run a lithium ion battery on
this bike with a stock charging system and it did not like that. It swelled and
smoked and it was ridiculous. But once I updated everything the bike
runs better than it ever has.
Alright! Now that we've got the
bike outside I can go ahead and start it up for you so you can hear it. That's it for our first segment of Billet Proof Bikes! Hopefully you guys enjoyed it. Be sure to subscribe
to our YouTube channel and definitely check back because we're gonna have a lot
more of these videos coming out soon. Thanks for watching!.